RESTORE - ENERGIZE
Join us in Thailand
March 28th - April 4th, 2020
WITH KRYSTAL PEARSON & Brook Hopper
RESTORE - ENERGIZE
Vikasa Yoga Retreat, Koh Samui Thailand
with Krystal Pearson & Brook Hopper
VIKASA is Sanskrit for EVOLution, becoming visible, expanding & shining forth. Add a little LOVE to this, & surrender to the unfolding path of the Vikasa Thailand Yoga Retreat.
Why EVOLution and Why LOVE?
Love starts with you. With how you feel in your body & how your feel in your heart. To be more compassionate with yourself & to listen to your body.
And then it expands. EVOLution. Love yourself & you will experience more connection with others. Love the dark & the light. Connect to your heart's longing & what matters most. Once you have found this connection, surrender to the unfolding path!
My goal is to inspire you to dive deeper into your soul & what you desire to share with this world. What brings you joy? What makes you feel alive?
Traveling gets us out of our comfort zone, allows us to experience more presence, connection, freedom & have a fresh perspective. Traveling also cultivates healing & curiosity. I will incorporate yoga, meditation & play into our retreats, while savoring nature's beauty, nourishing our bodies with food full of vitality & allowing ourselves time to relax & renew.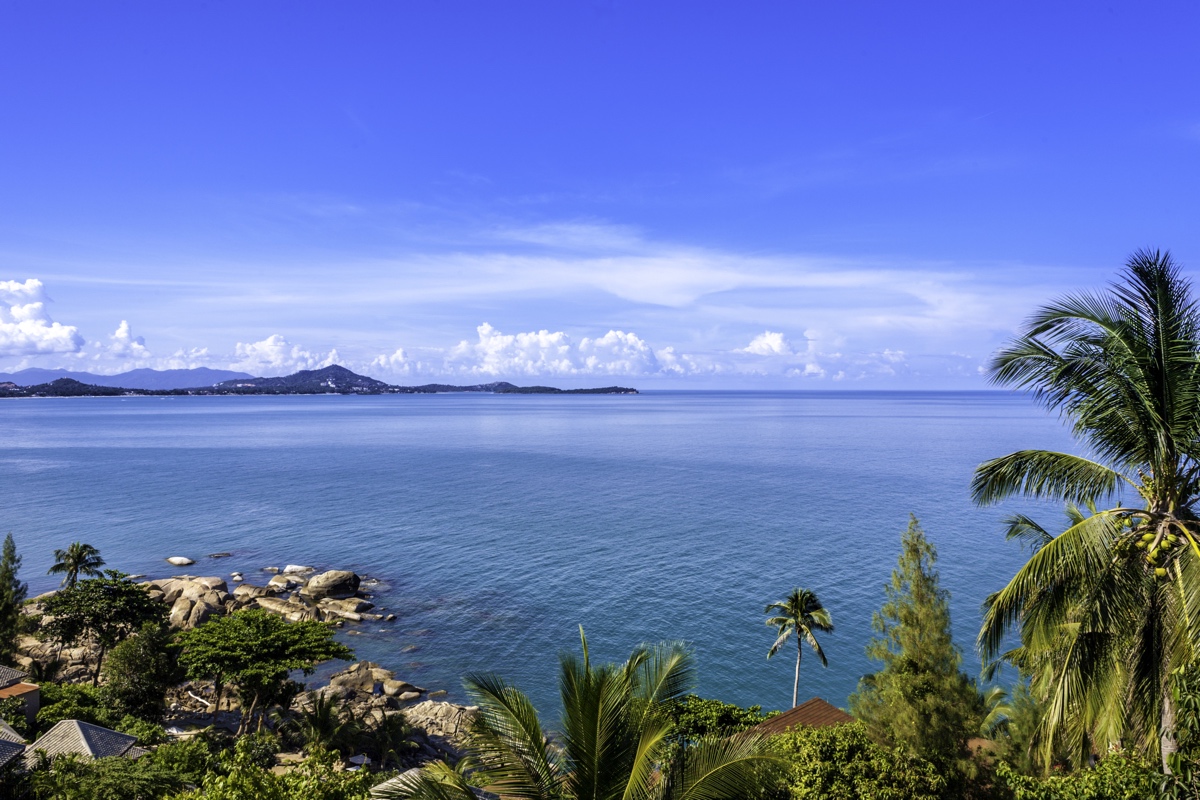 ITINERARY & HIGHLIGHTS
Adventures on
and off The Mat
Daily yoga, meditation, lodging, two excursions, transportation from the airport, massage, yoga props & mats, two amazing healthy, fresh AND delicious meals daily, inspiring environment, stunning natural surrounding, special gifts from your retreat hosts and a whole lot of love. The retreat is set in a spectacular ocean cliff-side environment which gives you breathtaking sea-views from every single spot, be it from the yoga halls, rooms, infinity pool or restaurant.
Designed for all levels, this retreat will blend yoga, adventure & fun. There will be plenty of free time to plan your own excursion, explore the beautiful island of Koh Samui or slow down and relax. More than yoga, we offer you inspiration and transformation.
ORGANIC Garden TO PLATE CUISINE
LED BY KRYSTAL PEARSON & brook Hopper
ONE COMPLIMENTARY Thai massage
Samui Elephant Sanctuary & Temple exploration
TrAVEL & ACCOMODATION INFORMATION
The Journey
I put together all of the travel and accommodation information that you could possibly need as well as a list of our most frequently asked questions!
TRAVEL
Fly in/out of Ko Samui (USM). The most affordable flights to Koh Samui are on Bangkok Airways from Bangkok. Most retreat guests will have to fly through Bangkok (Survarnabhumi International Airport) in order to connect to Koh Samui. There are also some direct flights to Koh Samui from Singapore or Hong Kong.
SHUTTLE
The retreat includes shuttle service to Vikasa from the Airport. Send us your itinerary and we will coordinate transportation to the retreat!
ACCOMODATIONS
Vikasa is not a luxury resort. Most of the rooms are modest and simple, with minimalistic decorations and comfortable beds. Vikasa offers single rooms and shared. There are various room options available with different features and conveniences. All rooms offer sweeping views over the sea, cliffs and rocks.
PACKING
We have prepared a packing list for you so that you don't forget any of the essentials!
Location
Vikasa Retreat
Koh Samui, Thailand
Vikasa Yoga Re­treat is a transformational, inspiring, and life-changing experience and one of the most reputable places to learn and practice yoga in Thailand. Our rooms are modest, yet comfortable and clean. The landscape and the surroundings are absolutely stunning, there are no words to describe them. You will have to climb a lot of stairs, but the view from the top is so worth it. You might make discoveries here that will create a major shift in your consciousness and even be the beginning of a major change in your lifestyle.